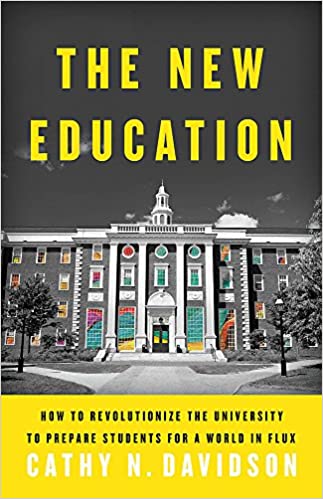 A powerful critique of current institutions of higher education and a look at some promising efforts to change.
Chapter 1 makes the case for a shift to active learning at colleges and universities and observes that many current digital education initiatives amount to digitizing nineteenth century learning.
Chapter 2 discusses the current organization of universities as the result of the period of industrialization during which the system developed. The departmental organization of universities and the reliance on institutional rankings and measurements of inputs and outputs are all products of the Industrial Age. They are inspired by Taylor's division of labor and ideas about efficiency.
The university and its organization supported the creation of a professional managerial class with graduates able to be pigeonholed into hierarchical slots in the industrial bureaucracy.
Testing for admission and for graduation were borrowed from the "scientific" management of learning.
In Chapter 3 the contrast between universities and community colleges highlights the fact that community colleges are intended to allow all to succeed. In much of higher education "failure is a feature, not a bug."
In Chapter 4 Davidson argues that "Everything in the modern college and university puts the institution at the center."
Chapter 4 also contains a great story about the introduction of the blackboard – a new technology for its day.
Agile methods and open platforms are discussed as solid foundational forms for a new approach.
Chapter 5 discusses MOOCs.
The program in digital sociology at Virginia Commonwealth is discussed in Chapter 6.
Self-directed learning is discussed in Chapter 7.
Chapter 8 takes on the issue of research which costs the university overall.
Chapter 9 presents an interesting discussion of assessment and the issue of grading along with "nineteenth century ways of collecting data on learning." This could be useful for the evaluation course.
Chapter 10 rejects the idea that Silicon Valley can offer useful suggestions for reforming higher education.