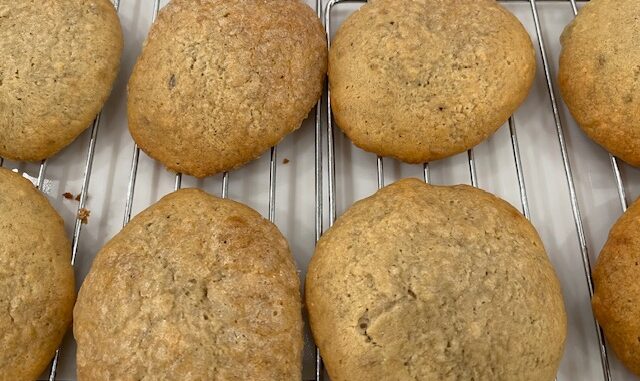 Banana Cookies
Ingredients
1 ½
cups
All Purpose Flour
¼
cup
Melted Unsalted Butter
Directions
Preheat oven to 325 degrees.
Line a baking sheet with parchment paper.
Mix the dry ingredients (flour, sugar, baking soda, salt) in a bowl.
Combine the wet ingredients (mashed bananas, egg, melted butter) in another bowl.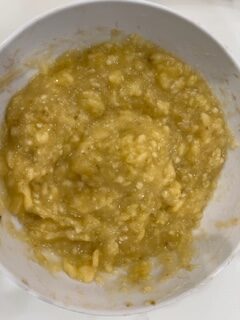 Pour wet ingredients into dry ingredients and mix thoroughly.
Drop 3-tablespoon portions of the dough onto the baking sheet lined with parchment paper.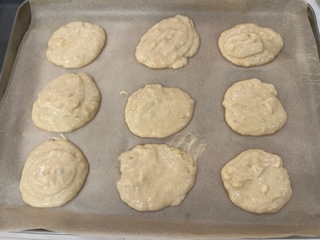 Bake in the preheated oven about 15-20 minutes until the cookies are golden brown and the edges are set.