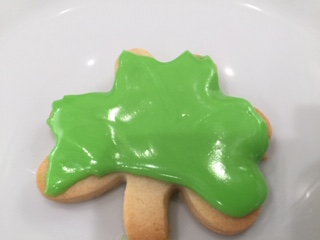 St. Patrick's Day Cookies
Ingredients
Cookie Ingredients
2
sticks
Butter, softened
Icing Ingredients
Directions
Directions For Cookies
Combine flour, baking powder, and salt in a large bowl.
Beat butter and sugar until fluffy and pale in color.
Add egg, milk, and vanilla and beat together.
Add dry ingredients gradually into the liquid ingredients until just combined to form a dough.
Shape the dough into a disk, wrap in plastic, and refrigerate for an hour.
Preheat oven to 350 degrees and line two baking sheets with parchment paper or silicone mats.
Lightly flour a pastry board surface and roll out the dough to 1/8 inch thick.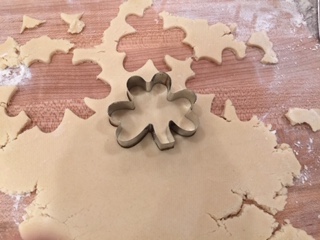 Use a shamrock cookie cutter to cut out shapes and transfer to prepared baking sheets. Freeze for 10 minutes.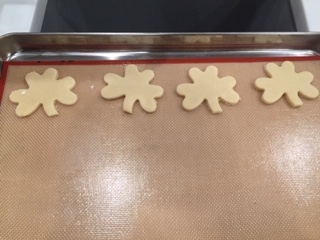 Bake cookies for about 8 to 10 minutes just until edges are lightly golden. Remove from oven and let cool completely.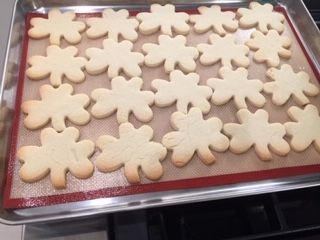 Directions for Icing
Combine powdered sugar, corn syrup, milk, and vanilla extract in a large bowl. Use some additional milk if necessary to thin the mixture. Add green food coloring to achieve desired color for St. Patrick's Day.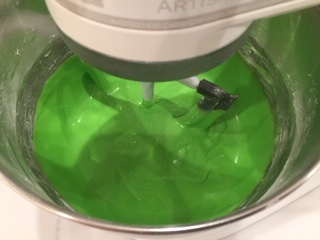 Use piping bag to apply icing around the edges of the cookies and/or apply icing directly to surface of the cookies as desired. Allow icing to set and smooth.